Why Choose the INSTITUTE FOR ORTHOPAEDIC SURGERY?
The INSTITUTE FOR ORTHOPAEDIC SURGERY (IOS) is an accredited specialty hospital designed
specifically to meet the orthopaedic and musculoskeletal needs of patients and their families.
As a facility that focuses exclusively onorthopaedics, we distinguish ourselves as a specialty
hospital, accredited by the Joint Commission. As a specialty hospital, we believe we deliver
incredibly special care to our patients and our patients support this. Our patient satisfaction
survey scores show our patients rank our hospital in the 99 percentile of all hospitals and 99%
of our patients would recommend us to others. Safe, quality, state-of-the-art patient care is
our focus. From surgery to rehab, the physicians, nurses and clinical team at IOS concentrate
on providing the best cutting edge orthopedic care. It is what we're committed to doing, day-in
and day-out, each and everyday.
Located directly off Interstate I-75 for easy access, our hospital encompasses: 12 inpatient beds,
state-of-the-art surgical facilities for inpatient and outpatient surgeries, laboratory services,
EKGs, x-rays, educational clinics, Pre-Admission testing clinics, superior physical and occupational
rehabilitation services and a clinical/medical team that is a leader in innovative orthopedic care
delivery. On this campus you will also find the Orthopaedic Institute of Ohio (OIO), the area's largest
orthopaedic medical office practice. The INSTITUTE FOR ORTHOPAEDIC SURGERY and OIO,
together, form a world class orthopedic healthcare campus right here in west central Ohio.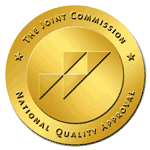 Why Choose IOS? For all the right reasons: expertise in orthopaedics, excellence in patient care, state-of-the-art surgical facilities, an innovative care delivery model, a caring supportive environment, and easy accessibility to all services – all right here in the region.

Browse our website and learn more about our organization – if you have additional questions or would like a tour of our facilities, please contact us at 419-224-7586.